On December 9, 2021, Viettel Military Industry - Telecommunications Group has excellently won 5 important awards at the National Award for Vietnam Digital Awards 2021 ".
Vietnam Digital Awards 2021 is a national award directed by the Ministry of Information and Communications to honor the achievements of excellent transformation of state agencies, non-business units, enterprises and individuals to promote the number of conversions nation.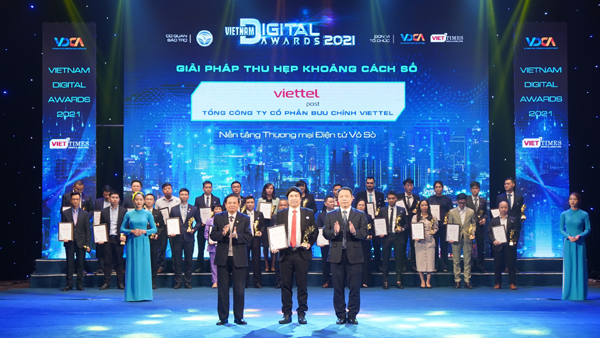 From 300 products, attendance solutions, the General Council has chosen 53 most typical records to award. Viettel has excellently won 5 out of 42 awards for non-state blocks of 3 categories: Excellent conversion enterprises; Products and solutions to convert typical numbers and products, the solution to narrow the digital distance.
BTC Vietnam Digital Awards 2021 highly appreciated the efforts to convert outstanding numbers of many units with useful products and applications for the community in the context of translation of Covid-19, including sector number conversion solutions Medical of Viettel.
Two awards in the medical field of Viettel include "V20 basic medical information management platform" and "Ourhealth Health Care Platform". These are solutions in comprehensive digital ecosystems developed by Viettel to help manage overall and comprehensive treatment activities; Support millions of people connected to the National Health Network.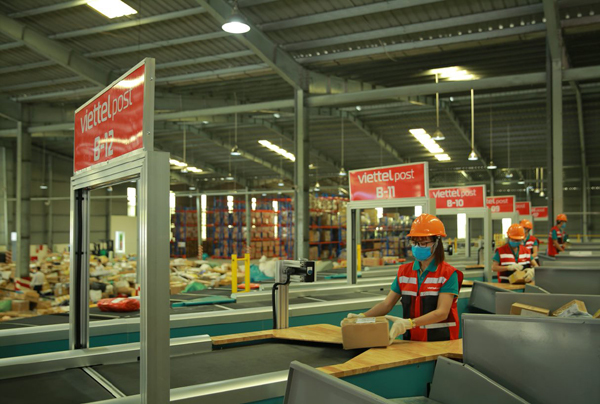 At Vietnam Digital Awards 2021, Viettel Post Corporation (VTPOST) won 2 awards with 2 products / Solutions "Viettel Post Digital Ecosystem" and "E-commercial platform - VO SO".
As a leading e-commerce floor on agricultural products, shells that have supported promoting agricultural and rural economic development, helping to bring more than 2.5 million farmers to the e-commerce floor, expanding the market.
Viettel is also awarded to "platform training for learning models" (Viettel Machine Learning Platform-VMLP), tools for building businesses to build, deploy, manage, optimize machine learning models, advanced Production and business efficiency.
Participating in the National Award for Digital Conversion "Vietnam Digital Awards" since 2019, until now Viettel has received 15 awards for outstanding digital conversion achievements, contributing to promoting the national conversion.