Digital tranformation of the medical industry, the support system, consultancy, remote medical examination of Telehealth continues to be honored to honor the gold award for the most creative value system (after the award at It World Awards 2021) at the class Covid 19 Prevention Products & Services. Systems are highly appreciated by using Vietnamese intellectual use, according to international standards, with reasonable expenses for health facilities and people. Earlier this system has gained the Gold Award at the World Information Technology Award (It World Awards 2021), won the supplier of the year at the Real It World 2021.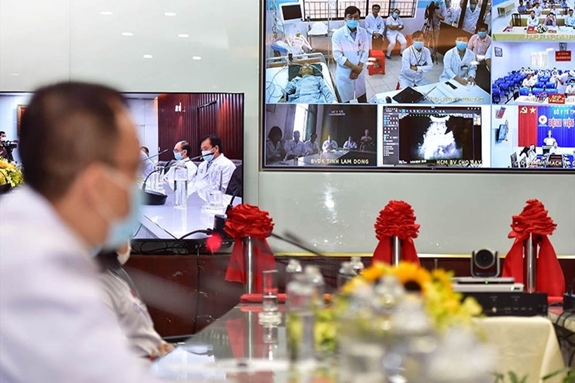 In Logistic, Viettel Post receives 2 gold awards with the management team of the year and the transport industry company of the year.
Viettel IDC Data Center won the Golden Gold Award to provide the best infrastructure. Smart data system - Viettel Smart Data System won a gold award of good technology product items.
Besides, the collection service does not stop (e-Pass) won the gold award of innovative new product items. E-Pass service was put into operation by Viettel from December to 2020, so far, it has been carried out nearly 1 million cards nationwide.
All Viettel's products and services are all products that serve Viettel's digital conversion strategy and contribute to the national numerical conversion strategy.
The 6th time to attend the International Business Award, Viettel's product and service to attend the same 3,700 records from 63 countries and territories. The process of evaluating the records was conducted from June to August-2021 and based on the average score of more than 260 CEOs worldwide.
Viettel is a Vietnamese-Tien Phong enterprise attending IBA Stevie Awards in 2016. This is the world's leading business award with the participation of many "big men" in the world such as Google, Cisco, IBM, DHL ... Up to now, with a total of 51 Award products, Viettel is the most award-winning Vietnamese enterprise here.