Enamor is a Polish company specializing in defense, particularly known for its products and technologies related to naval vessels. During the signing ceremony, Viettel High Tech and Enamor expressed their goals to explore business opportunities together, boost distribution channels in Vietnam, Poland, and target global markets.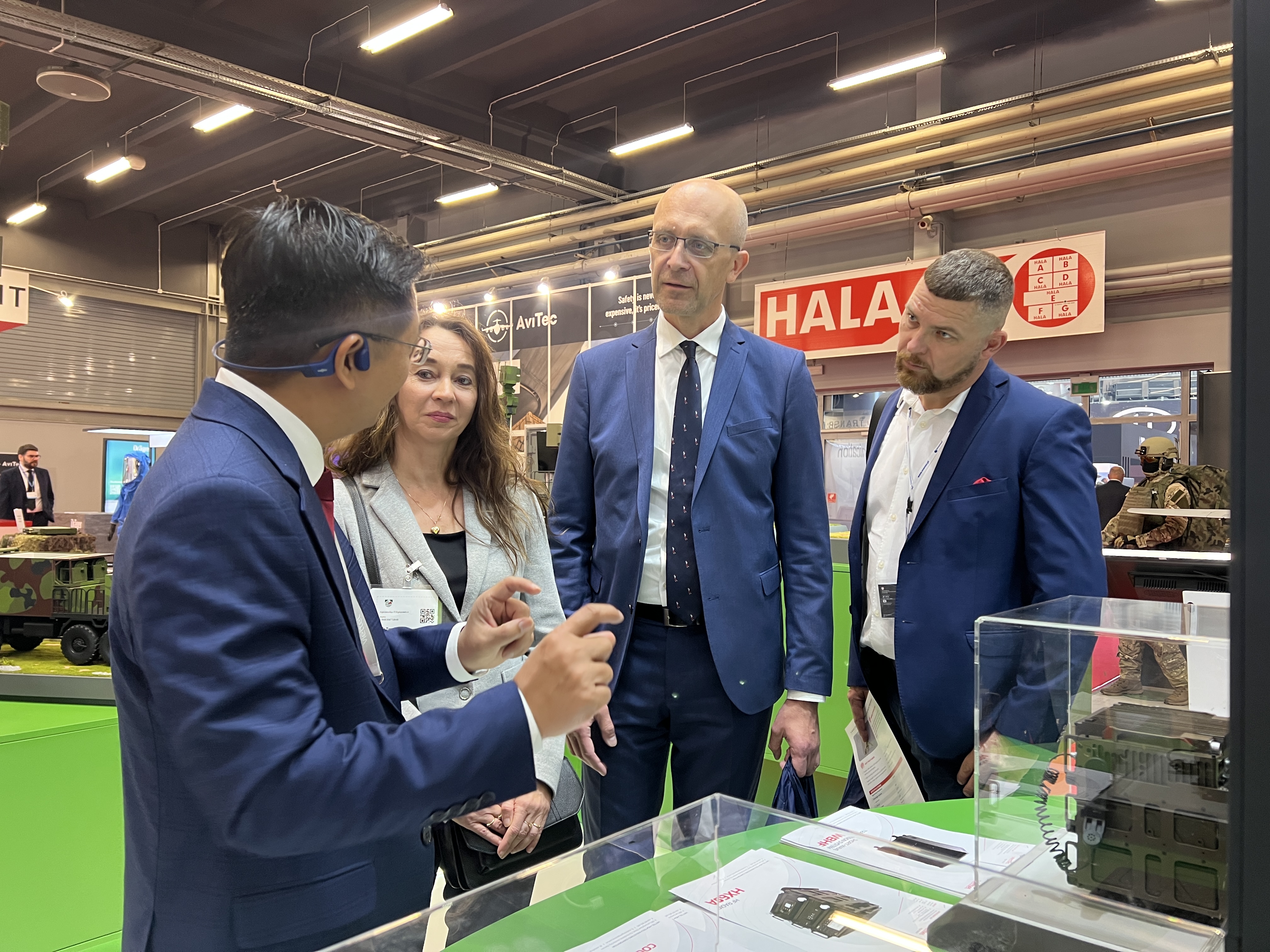 Speaking at the signing ceremony, Enamor's CEO, Maciej Rek, shared that with 35 years in the market, Enamor is a major player in the Polish defense industry, providing advanced solutions to the Polish armed forces and international markets, with a particular focus on naval technology. Enamor has a strong presence in various markets such as Singapore, South Korea, Saudi Arabia, and has representative offices in China.
Representing Viettel High Tech, Deputy General Director, Mr. Tang Truong Son highlighted the alignment between the two companies, citing Enamor's slogan, "High level engineering." Viettel High Tech is confident in its role as a crucial R&D unit within Vietnam's high-tech defense industry conglomerate, leading in core technology and meeting international standards.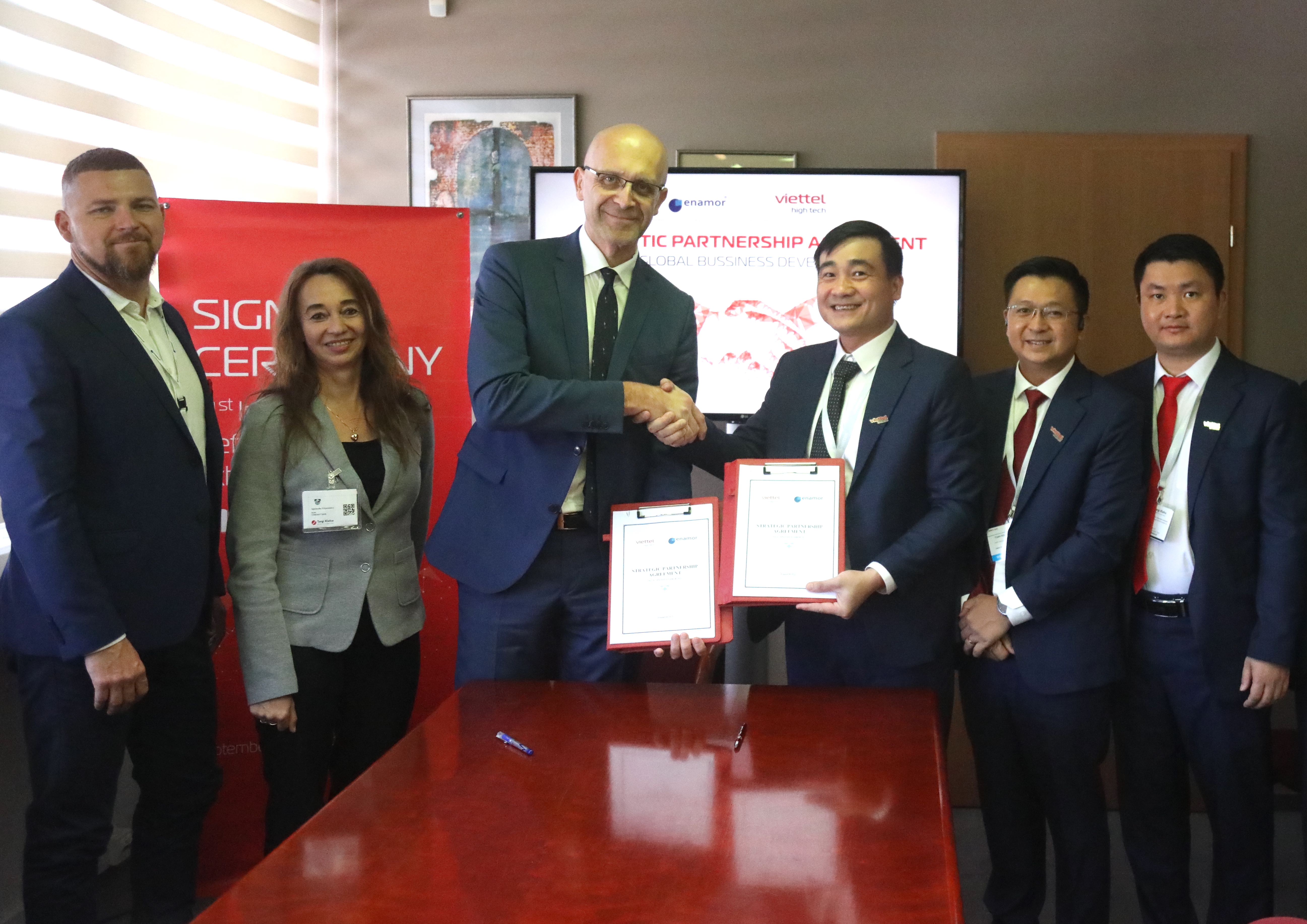 Enamor expressed the desire to collaborate with Viettel High Tech in developing Enamor's products in Viettel's strong markets, particularly in Southeast Asia. Additionally, Enamor aims to cooperate with Viettel High Tech in product development for the European market.
Both sides emphasized that today's cooperation marks a significant milestone in the relationship, as well as in the continued friendly ties between the two nations. In the coming period, Viettel High Tech and Enamor plan to engage in in-depth exchanges and analysis of advanced defense products, starting with customer needs.
On the same day, September 6, 2023, Viettel High Tech also signed a strategic cooperation agreement with Bosch Rexroth (a subsidiary of the Bosch Group). Under this agreement, Viettel High Tech and Bosch will collaborate on research, design, and manufacturing of motion simulation systems for training simulations. They will also research and develop teaching models, integrate software systems for automation and control training purposes. These products will be added to Bosch's portfolio for deployment in Vietnam and globally.