VHT has overcome thousands of domestic products and technologies to advance to the Final Selection Conference with 182 nominations, of which 149 Awards are for software products/solutions; 33 Awards for information technology services.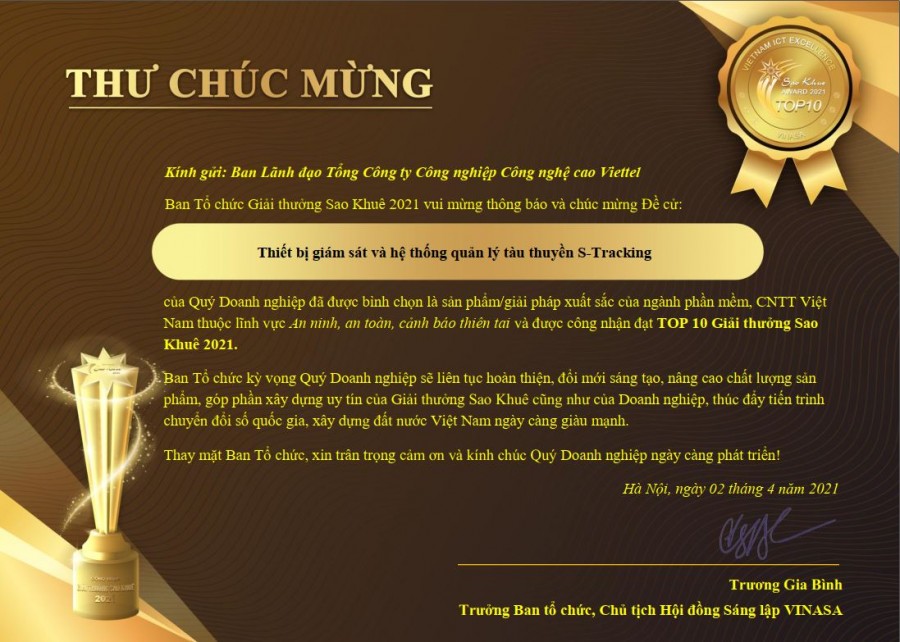 Congratulation letter from Sao Khue BTC for S-Tracking product.
In particular, S-Tracking has been selected by the Council as one of the 10 best nominations, the only product of Viettel's brand in the TOP 10 Sao Khue this year.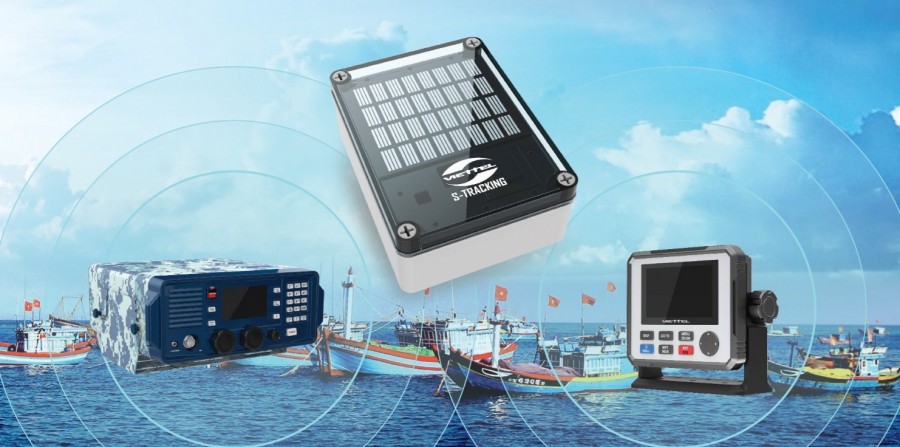 S-Tracking accounts for about 30% of the total market share, used in 28 coastal provinces of Vietnam.
Based on the geographical position of Vietnam, it has a coastline of 3260km, 28 provinces bordering the sea, sharing a coastline with 8 countries: China, Cambodia, Philippines, Malaysia, Thailand... Vietnamese fishing boats and fishermen often illegally exploiting aquatic products in foreign waters. Since 2015, the situation of violations has increased and become complicated, especially in the provinces: Ca Mau, Kien Giang, Vung Tau, Binh Dinh...In addition, there were unfavorable fluctuations for Vietnam such as: The European Commission (EC) warned Vietnam with a yellow card related to illegal fishing; The National Assembly passed the Fisheries Law 2017 in an attempt to remove the yellow card from the EC. Assessing and seeing from the actual needs in coastal areas, S-Tracking has helped fishermen avoid breaking the law, support management agencies, preserve the image of Vietnam's sea and islands, and above all protect people. Vietnamese people in the territory of the country.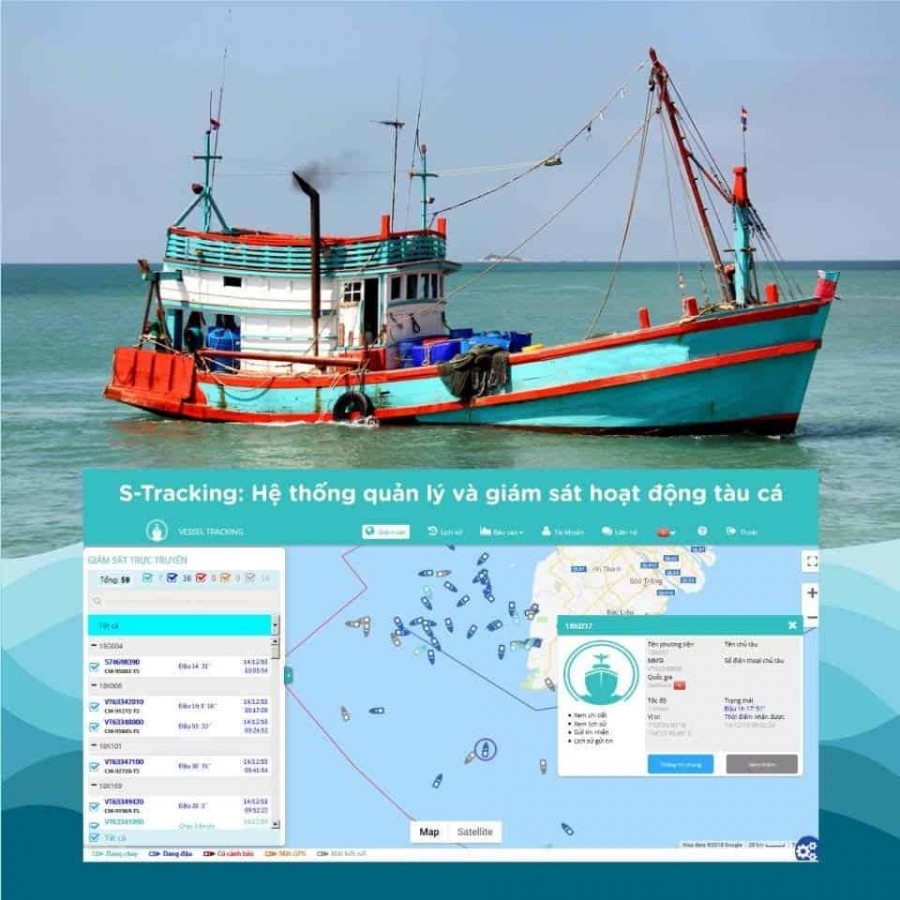 S-Tracking is likened to a silent hero protecting fishermen.
Outstanding advantages of S-Tracking:
Integrating data transmission technology by both satellite and mobile networks, automatically switching to mobile networks when the train moves in the GSM/GPRS coverage area, minimizing satellite transmission costs

Ensure up-to-date location coordinates, alerts and communication messages globally

Allow 30 days of non-powered operation

Allows the use of many energy solutions: solar, internal battery, external battery power

Enables wireless interoperability to extend to other types of data collection applications.

There is decentralization of management at all levels: ship owners, border guards of districts/provinces, general departments/sub-departments of water.