"According to a study by the international organization MSW on 1500 employees (same industry, in different countries) to evaluate the cohesion in the workplace. Research shows that the relationship between employees and direct managers is the most influential factor on employee engagement."
With the goal of promoting a cohesive and happy working environment for employees, VHT organizes a training course "Effective management skills" for the subjects who are Chief Engineer, System Engineer, Head, and Deputy Head of Department.
The 4-day course (in July 2019) was held at the international standard lecture hall of Viettel Academy.
The content of the training course focuses on skills in time management and work arrangement; training; assigning; motivation, team building and communication.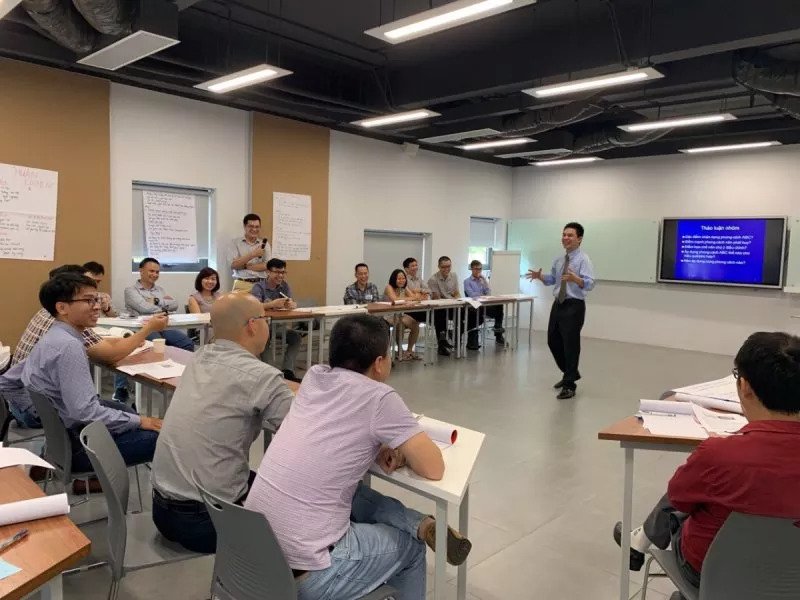 Exciting atmosphere at the "Effective management skills" training course organized by VHT
The person who inspires and gives knowledge to the students is Dr. Vu Xuan Quang - Fulbright Scholar and International Lecturer (USA), Doctor of Economics (Austria). He has 13 years of experience working in multinational corporations such as the positions of Supply Director of Flaga Corporation of America in Europe, Director of International Relations HSB, Director of Best Training.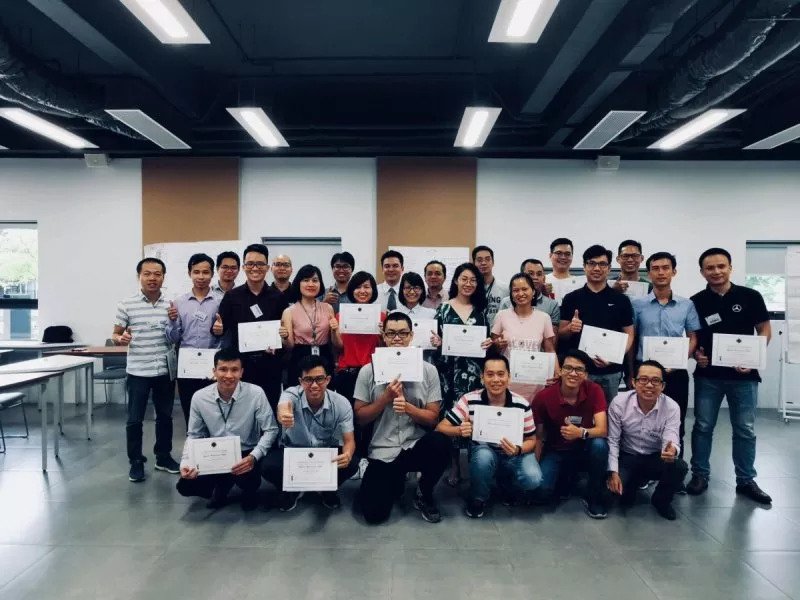 The trainees in joy when they received the certificate of the training course
In addition to training activities according to technical specialties, this course is part of the roadmap to improve the capacity of professional team leaders with 4 basic management skills and 4 leadership skills, implemented in the period from 2019 to 2021.